Product Description
REITs, or real estate investment trusts, are companies that own or finance income-producing real estate in a range of property sectors. These companies have to meet a number of requirements to qualify as REITs. Most REITs trade on major stock exchanges, and they
offer a number of benefits to investors. Modeled after mutual funds, REITs provide all investors the chance to own valuable real estate, present the opportunity to access dividend-based income and total returns, and help communities grow, thrive and revitalize.

REITs allow anyone to invest in portfolios of real estate assets the same way they invest in other industries - through the purchase of individual company stock or through a mutual fund or exchange traded fund (ETF). The stockholders of a REIT earn a share of the
income produced through real estate investment - without actually having to go out and buy, manage or finance property.

Most REITs operate along a straightforward and easily understandable business model: By leasing space and collecting rent on its real estate, the company generates income which is then paid out to shareholders in the form of dividends. REITs must pay out at least 90
percent of their taxable income to shareholders - and most pay out 100 percent.

REITs are real estate working for you. Through the diverse array of properties they own, finance and operate, REITs help provide the essential real estate we need to live, work and play. REITs of all types collectively own more than $3 trillion in gross assets across
the U.S., with stock-exchange listed REITs owning approximately $2 trillion in assets. U.S. listed REITs have an equity market capitalization of more than $1 trillion. In addition, more than 80 million Americans invest in REIT stocks through their 401(k) and other investment funds.
Click below for REITs Stocks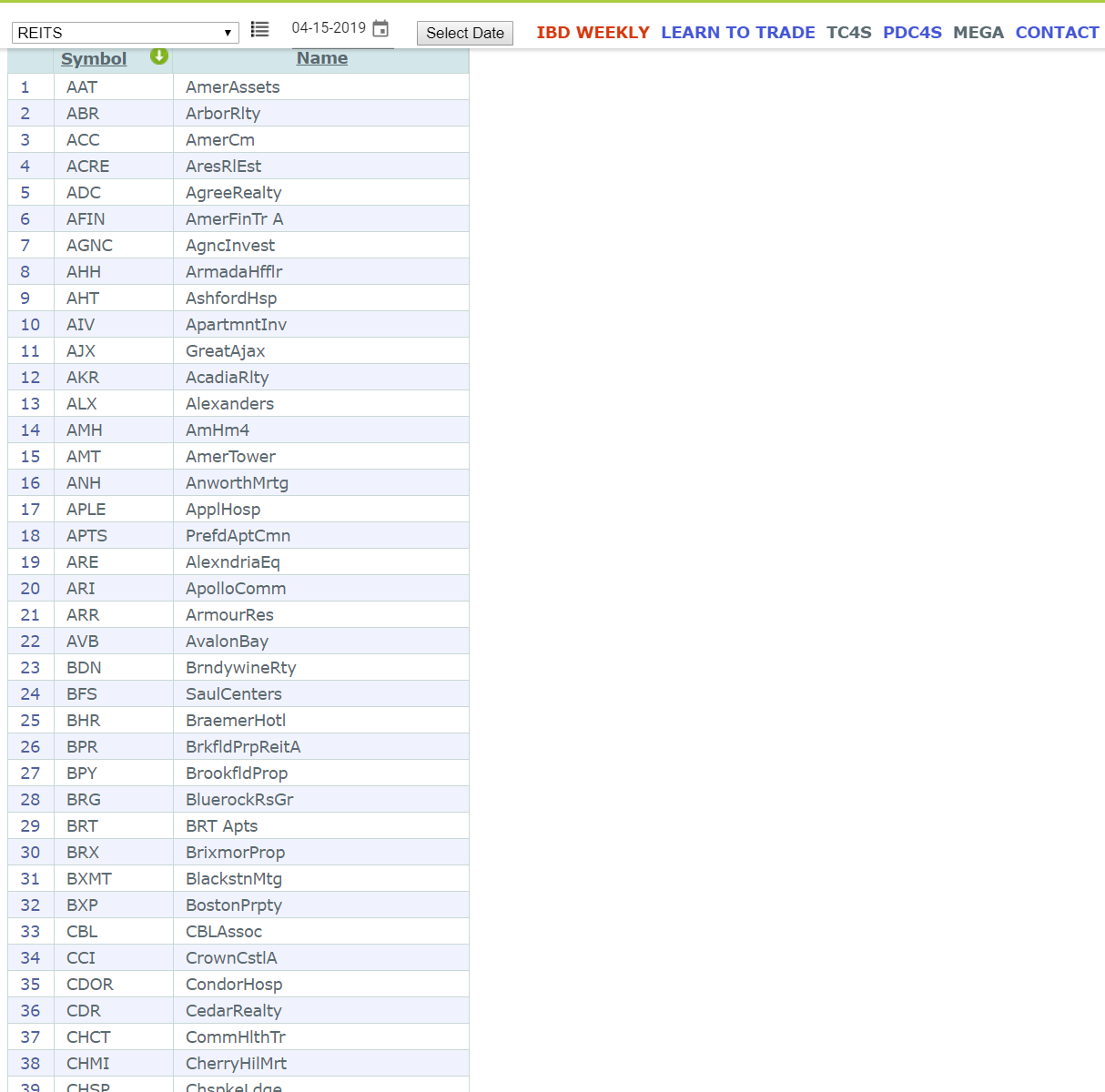 Find Similar Products by Category
Customers Who Viewed This Product Also Viewed